AMERICAN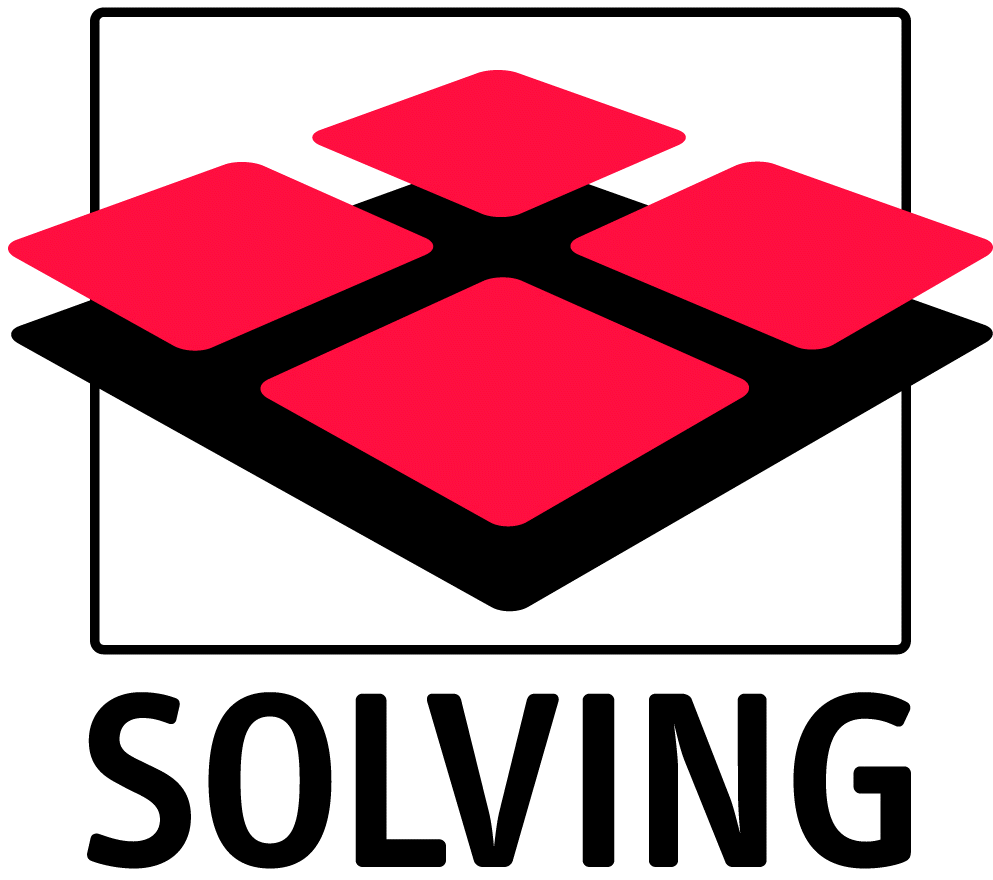 6519 Eastland Plaza
Brook Park, OH 44142
PH. 800-822-2285
E-Mail: Sales@SolvingInc.com
PRODUCTS:
How they work!
APPLICATIONS:
REQUEST INFO:
All Contact Info
PH. 1-800-822-2285
FOR SALES: sales@solvinginc.com
AIR CASTERS
Air Film Technology
Air Casters for Heavy Load Handling on a bearing of air. The latest on Air Film Technology in the Material Handling Industry. Replacement Air Casters, Rentals, rigging equipment and Air Film Systems. Also Wheeled vehicles with omni-directional steering for handling heavy loads.
"Float Heavy
Loads on Air"
FLOOR SPECIFICATIONS
FLOOR REQUIREMENTS FOR AIR FILM TRANSPORT
"The floor surface is an important part of the Air Bearing system"
FLOOR REQUIREMENTS FOR AIR BEARING TRANSPORT

In order to reap the full benefits of air bearing transport one must pay attention to the properties of the floor requirements. A correctly chosen floor surface will pay dividends in terms of low operating cost and easy handling.

An unsuitable floor surface could lead not only to high traction forces due to friction but also to high air consumption and excessive wear of the air bearing. Inclination or undulation ("sloping") of the floor will also increase the required traction power which might call for the use of powered drive units in addition to the Air Bearings.

In order to fully understand the necessity of operating on a proper floor surface, one must understand How an Air Bearing works.

GOALS

The floor surface should be airtight as to enable forming of a load-bearing air film between the floor and the load carrier.

The floor surface shall be smooth as to minimize the air consumption and the friction.

The floor surface must be even (without inclinations) so that the load does not glide away because of low friction.
FLOORS FOR FREQUENT USE

The floor specifications require that the floor surface be smooth, non-porous and level. A machine troweled, epoxy treated concrete floor is ideal - however the job should be carefully done without marks, pits, cracks, flaking or messy painting. Most modern floors in new plants meet these demands, if not it is normally possible to achieve a good result through the use of suitable fillers and epoxy paint. The illustrations (below) display the allowed maximum undulations and inclinations.

SMOOTHNESS

Section through a bearing showing the pressure chamber and the thin (.005") air film on which the load rides. One can easily appreciate why sharp, protruding grains must be avoided. Cracks or holes in the floor surface will make the pressure disappear.

UNDULATIONS

Due to their elasticity, Air Casters adjust to minor unevenness. The level differences should, however, not be more than 2% of the diameter of the air cushion.

INCLINATION

Floor Requirements for inclination should be kept within certain limits for safe handling of the goods. You cannot escape gravity - it is heavy going uphill and easy downhill.

NON-AIRTIGHT FLOORS

On a non-airtight surface, the air caster may loose so much air that the pressure is not adequate for lifting the load, i.e. to form the load-bearing air film. A normal concrete floor without surface-treating is porous and let's the air pass through. Also airtight floors can contain joints, holes and cracks, which can easily be filled or covered with tape. It's important to stick to the floor requirements listed here.
JOINTS

The expansion joints shall be filled with an elastic composition. The best material is a rubber-like urethane composition, the shore hardness being approx. 80 in order to be able to fill the joint properly, a joint width of approx. 3/8" is recommended. The joint composition can preferably be slightly above the floor surface. (See illustration, on right)

FILLED EXPANSION JOINTS

OLD FLOORS

It is often necessary to improve the floor surface with filling composition. Grinding is sometimes needed for binding the composition to the surface. If one can not maintain the floor specifications and floor requirements mentioned here. then a new floor may have to be poured.

FLOOR SMOOTHNESS

The floor smoothness is a matter of great importance when judging a floor's suitability for air bearing transport. Although there are a number of measuring devices available on the market there is a lack of universal norms. In the last resort, one is left to make a visual evaluation.

Normally one cannot operate on the following surfaces:

Tarmac

Dirt Roads

Metal Grilles

Checker Plate

Note: If you must temporarily Drive on such surfaces, cover with sheet metal or similar. One can, however operate on poured asphalt with good surface finish.

FLOOR COVERING FOR OCCASIONAL TRANSPORT

Occasional or infrequent transport of heavy equipment on surfaces not suited for air bearing transport can still be carried out if one covers the floor with, for example, sheet metal (<16 gauge), vinyl floor sheeting or masonite board (smooth side up). Any cracks, pot holes, drains, cable ducts, etc... must be covered and filled with e.g. wet sand or plaster.

STEPS

Air Bearings have a limited ability to negotiate steps and sharp ramps. For example: an Air Bearing with a diameter of 36" cannot travel either up or down from the edge of a piece of sheet metal 0.12" Thick (the equivalent of 11 gauge sheet metal). The sharp edge cuts through the air film and the membrane rubs against the edge. Steps will, apart from friction, also lead to the loss of air. The size of steps that can be handled depends in practice on the size of the Air Bearing and the pressure used. Large, low pressure bearings with lift can negotiate higher steps than small Air Bearings using high pressure. The height of a step should, generally speaking, not exceed the demands on flatness given earlier. One should always try to even out steps in order to achieve a smooth slope or ramp.

FLOOR LOADING

It is obvious that the floor must be strong and rigid enough to carry the load. Compared to wheeled transport there is, however, a great advantage in using air bearings. Air Bearing transport has a much better Floor loading distribution, which leads to lower demand on the floor strength compared with wheeled transport. The floor loading is very small in air caster transports due to the big air cushion surface, elasticity and minor dead weight when compared with equipment on wheels. Easily damaged floors such as parquet, linoleum, clinker and surfaces with floor heating are not damaged during Air Film transports.
Contact a Solving representative for more information
---
AMERICAN SOLVING INC
6519 EASTLAND PLAZA • BROOK PARK, OHIO (USA) 44142
PH. 440-234-7373 • PH. 800-822-2285 • FAX 440-234-9112
e-mail: sales@solvinginc.com