AMERICAN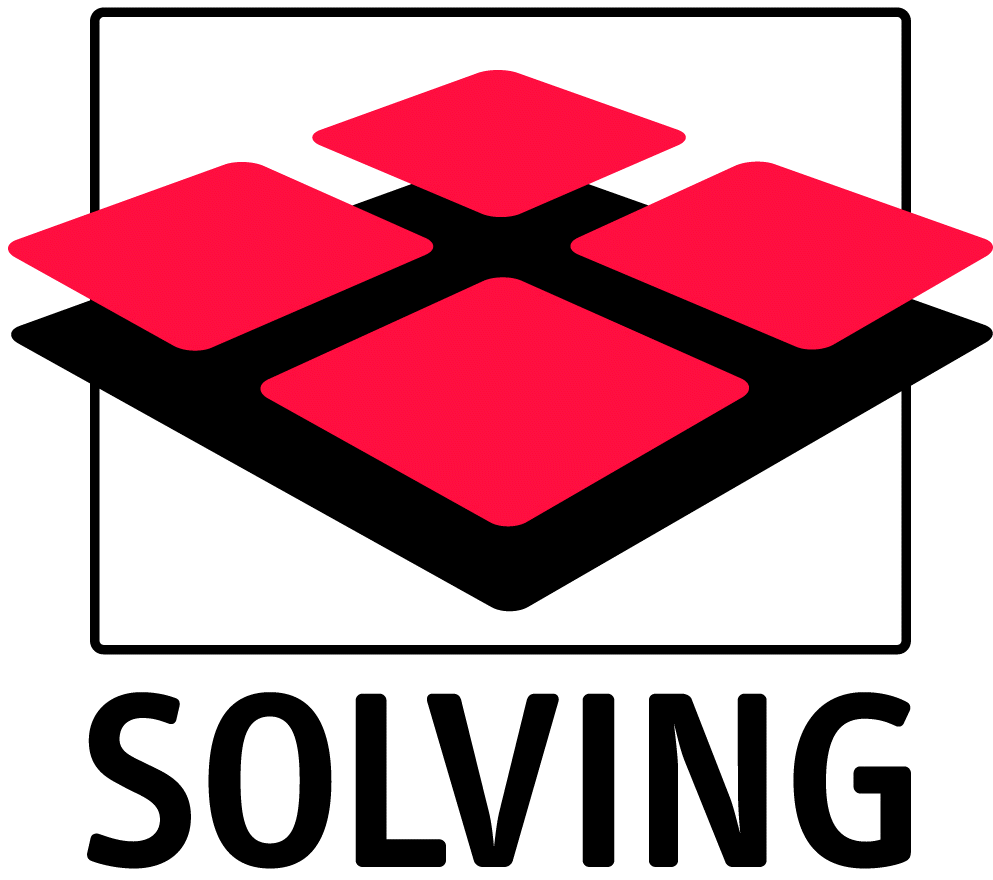 6519 Eastland Plaza
Brook Park, OH 44142
PH. 800-822-2285
E-Mail: Sales@SolvingInc.com
PRODUCTS:
How they work!
APPLICATIONS:
REQUEST INFO:
All Contact Info
PH. 1-800-822-2285
FOR SALES: sales@solvinginc.com
AIR CASTERS
Air Film Technology
Air Casters for Heavy Load Handling on a bearing of air. The latest on Air Film Technology in the Material Handling Industry. Replacement Air Casters, Rentals, rigging equipment and Air Film Systems. Also Wheeled vehicles with omni-directional steering for handling heavy loads.
"Float Heavy
Loads on Air"
NUCLEAR WASTE HANDLING
HAZARDOUS WASTE HANDLING SOLUTIONS
for Dry Storage Casks and capsules
SOLUTIONS FOR MANUAL HANDLING OF DRY STORAGE CASKS OF SPENT NUCLEAR FUEL RODS, USING AIR BEARINGS

160 Ton Dry Storage Cask being prepared for a move on an MLS-48H RIG SET Modular Air Cushion System. Consisting of four Air Bearing Load Modules.

Once the system is put in place and then energized, the Cask will be floating on a thin film of air and can be positioned with the vehicle pictured, or be fitted with a Solving Drive System for multi-directional steering.

POWERED / CUSTOM SOLUTIONS FOR HANDLING CAPSULES OF NUCLEAR WASTE WITHIN THE RE-PACK AND STORAGE AREA

SOLVING Air Film Transporter provides precise positioning of capsules on air bearings and is used to maneuver the capsules of spent nuclear fuel.

The Air Film Transporter moves the capsules between four stations and is designed so that it can be equipped in the future with a control system for automatically guided transportation. This application is in a repository deep in the Swedish bedrock.
NUCLEAR WASTE HANDLING

SOLVING has experience in Nuclear Waste Handling such as handling large casks from one surface to another such as the transport truck bed (pictured left) matching up with the concrete storage pad and the use of a "T-bar/bridge" (yellow plate) to provide the continuous surfaced needed for Air Bearing transport between the two surfaces.

American Solving Inc has supplied Nuclear Power Plants throughout the United States with Dry Storage Cask Systems which consists of standard Air Bearing Load Modules. Call SOLVING today for solutions on your Nuclear Waste Handling Applications.

Visit our How Air Bearings Work page for more information on Air Film Technology

HAZERDOUS WASTE HANDLING

SOLVING provided a solution for down-ending containers filled with radio-active material at a Hazardous Waste Handling Center in Southern Ohio (USA). The application involved dumping and sorting various hazardous material from 10' Diameter containers, standing 10' High and weighing up to 60,000 lbs. This 75,000 lb capacity Upender / downender (pictured right) with interchangeable cradles and a stainless steel deck was the right tool for the job.

Air Bearings are a great material handling tool for moving large casks and containers of nuclear or hazardous waste from storage to sorting or repacking areas
---
AMERICAN SOLVING INC
6519 EASTLAND PLAZA • BROOK PARK, OHIO (USA) 44142
PH. 440-234-7373 • PH. 800-822-2285 • FAX 440-234-9112
e-mail: sales@solvinginc.com