AMERICAN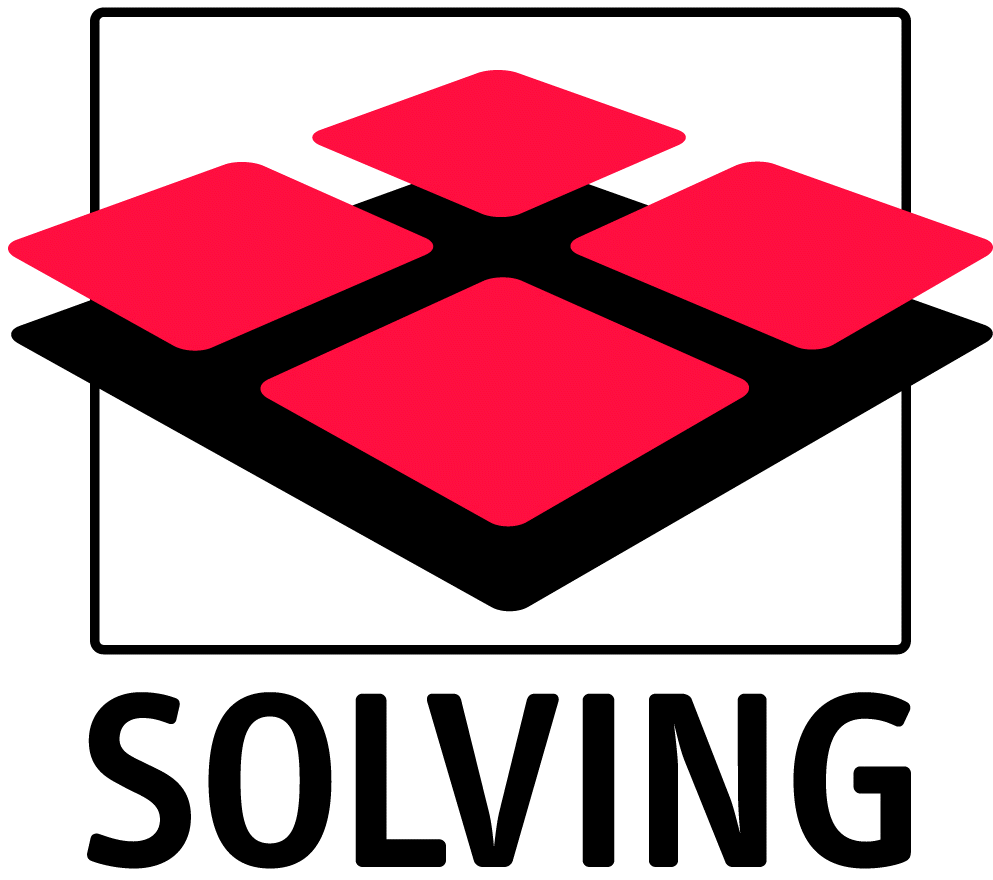 6519 Eastland Plaza
Brook Park, OH 44142
PH. 800-822-2285
E-Mail: Sales@SolvingInc.com
PRODUCTS:
How they work!
APPLICATIONS:
REQUEST INFO:
All Contact Info
PH. 1-800-822-2285
FOR SALES: sales@solvinginc.com
AIR CASTERS
Air Film Technology
Air Casters for Heavy Load Handling on a bearing of air. The latest on Air Film Technology in the Material Handling Industry. Replacement Air Casters, Rentals, rigging equipment and Air Film Systems. Also Wheeled vehicles with omni-directional steering for handling heavy loads.
"Float Heavy
Loads on Air"
HEAVY LOAD TRANSPORTERS
AIR FILM TRANSPORTERS FOR THE MATERIAL HANDLING OF HEAVY LOADS
AIR FILM TRANSPORTERS FOR MOST HEAVY LOAD HANDLING

Aircraft Engine

Maintenance

Nuclear

Waste

Heavy

Electrical

Diesel

Engines

Cable Reels

and Drums

Large, Heavy Components

Ship

Building

Marine Prop's & Assemblies

Large Transformers

Passenger Train

Building
Capacities from 1 -to over- 1,000,000 Tons
For Heavy industrial moves
SOLVING's Material Handling Systems, based on Air Film Technology, are Revolutionary.
The System is flexible and environmentally safe. It makes no noise and discharges no exhaust gas, the driving power being air. Air bearing transporters are safe and easy to control, they require practically no maintenance and eliminate floor wear.
Flexible System
Industries have varying transport needs. SOLVING air bearing systems are designed to fulfill the requirements of each customer. In order to keep costs low, we have developed a flexible system based on standard components.
The key component
The Air Bearing Element is the key component in an air bearing system. We develop and manufacture our elements, which consist of a unique, reinforced rubber membrane vulcanized to an aluminum anodized backing plate. The SOLVING Air Bearing Element has low friction, high durability and high chemical strength. In the manufacturing process, International quality standards are followed.
Standard Component
SOLVING's Air Bearing systems are assembled from tested standard components. For the customer this means safety, reliable deliveries and low cost. Our standard components are:
Air Bearing Element: Also known as an Air Caster; Available in different sizes from 8" to 60" diameter, with capacities from 500 lbs -to- 90,000 lbs. per element. The leader in the field when it comes to the physical size -vs- capacity ratio. (See chart below)
Drive Unit: Consists of an air or electric motor that drives the air film transporter with an adjustable speed by means of a friction wheel. Various steering and turning options are available as well as fully automated guided systems.
Control System: The system regulates the air pressure and flow to the air bearing elements and drive units. Manual, remote-control or automatic with many safety oriented capabilities and functions available.
SOLVING STANDARD AIR CASTER SIZES
Visit our AIR FILM TRANSPORTER page for system components
| | | | | | | | | | | | | |
| --- | --- | --- | --- | --- | --- | --- | --- | --- | --- | --- | --- | --- |
| Load | Air Bearing | Capacity | Air | Air | Lifting | Lift | Support | | | | | |
| Module | Element | (lbs) | Press. | Cons. | Height | Area | Area | A | B | C | D | E |
| Type | Type | | (psi) | (SCFM) | in | (sq in) | (sq. in) | (in) | (in) | (in) | (in) | (in) |
| | | | (1) | (2) | (3) | | (4) | | (5) | | | (5) |
| ML 8L | ME 8L-0.3-LP | 500 | 13 | 8-24 | 3/8 | 38 | 5 | 8 | 0.83 / 1.6 | 0.39 | 1.22 / 2.00 | 0.25 / 0.75 |
| ML 12L | ME 12L-0.5-LP | 1,200 | 14 | 10-34 | 3/4 | 85 | 14 | 12 | 0.83 / 1.6 | 0.39 | 1.22 / 2.00 | 0.25 / 0.75 |
| ML 8S | ME 8S-0.6-LP | 1,000 | 26 | 11-32 | 3/8 | 38 | 5 | 8 | 0.83 / 1.6 | 0.39 | 1.22 / 2.00 | 0.25 / 0.75 |
| ML 12S | ME 12S-1.2-LP | 2,500 | 28 | 15-52 | 3/4 | 85 | 14 | 12 | 0.83 / 1.6 | 0.39 | 1.22 / 2.00 | 0.25 / 0.75 |
| ML 15S | ME 15S-2.0-LP | 4,000 | 29 | 15-61 | 7/8 | 133 | 20 | 15 | 0.83 / 1.6 | 0.39 | 1.22 / 2.00 | 0.25 / 0.75 |
| ML 21S | ME 21S-3.5-LP | 8,500 | 32 | 15-91 | 1 | 262 | 40 | 21 | 1.6 | 0.67 | 2.28 | 0.75 |
| ML 27S | ME 27S-6.0-LP | 14,000 | 32 | 15-122 | 1-1/4 | 433 | 155 | 27 | 1.6 | 0.94 | 2.56 | 0.75 |
| ML 36S | ME 36S-11-LP | 25,000 | 32 | 24-152 | 2 | 770 | 294 | 36 | 1.6 | 1.18 | 2.80 | 0.75 |
| ML 48S | ME 48S-20-LP | 45,000 | 32 | 30-182 | 3 | 1369 | 558 | 48 | 1.6 | 1.18 | 2.80 | 0.75 |
| ML 60S | ME 60S-30-LP | 70,000 | 32 | 46-228 | 3 | 2409 | 1042 | 60 | 1.6 | 1.22 | 2.83 | 0.75 |
| ML 15H | ME-15H-3.5-LP | 8,000 | 58 | 25-102 | 7/8 | 133 | 20 | 15 | 1.6 | 0.39 | 2.00 | 0.75 |
| ML 21H | ME 21H-70-LP | 17,000 | 63 | 27-163 | 1 | 262 | 93 | 21 | 1.6 | 0.67 | 2.28 | 0.75 |
| ML 27H | ME 27H-12-LP | 28,000 | 65 | 27-217 | 1-1/4 | 433 | 155 | 27 | 1.6 | 0.94 | 2.56 | 0.75 |
| ML 36H | ME 36H-20-LP | 50,000 | 63 | 43-271 | 2 | 770 | 294 | 36 | 1.6 | 1.18 | 2.80 | 0.75 |
| ML 42H | ME 42H-30-LP | 66,000 | 63 | 42-270 | 2-1/2 | 1200 | 409 | 42 | 1.6 | 1.18 | 2.80 | 0.75 |
| ML 48H | ME 48H-40-LP | 90,000 | 64 | 54-325 | 3 or 2 | 1369 | 1042 | 48 | 1.6 | 1.18 | 2.80 | 0.75 |
| ML 60H | ME 60H-60-LP | 140,000 | 64 | 81-407 | 3 | 2409 | 1042 | 60 | 1.6 | 1.22 | 2.83 | 0.75 |
---
AMERICAN SOLVING INC
6519 EASTLAND PLAZA • BROOK PARK, OHIO (USA) 44142
PH. 440-234-7373 • PH. 800-822-2285 • FAX 440-234-9112
e-mail: sales@solvinginc.com