AMERICAN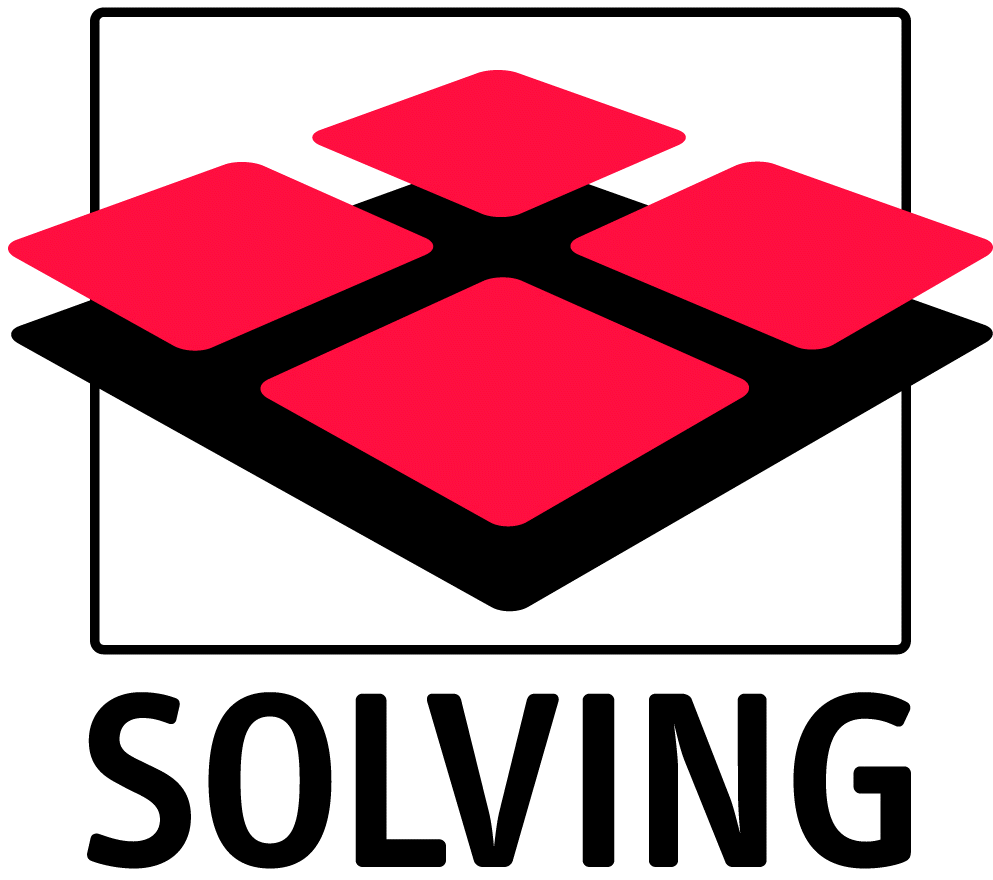 6519 Eastland Plaza
Brook Park, OH 44142
PH. 800-822-2285
E-Mail: Sales@SolvingInc.com
PRODUCTS:
How they work!
APPLICATIONS:
REQUEST INFO:
All Contact Info
PH. 1-800-822-2285
FOR SALES: sales@solvinginc.com
AIR CASTERS
Air Film Technology
Air Casters for Heavy Load Handling on a bearing of air. The latest on Air Film Technology in the Material Handling Industry. Replacement Air Casters, Rentals, rigging equipment and Air Film Systems. Also Wheeled vehicles with omni-directional steering for handling heavy loads.
"Float Heavy
Loads on Air"
HEAVY LOAD WHEELED VEHICLES
WHEELED TRANSPORTERS FOR THE MATERIAL HANDLING OF HEAVY LOADS
Wheel-based handling solutions
Solving heavy load handling systems are based on either air bearings or wheels, or a combination of both. The wheeled solutions are used in applications where the floor is not suitable for air bearings and in applications for both indoor and outdoor use.
---
One of the industry leading features of our wheeled transporters and Automatic Guided Vehicles (AGV's) is the 'On-Center Rotation', and 'Fluid Suspension' - enabling these axle assemblies to turn in ANY direction under full load. By sharing fluid with the surrounding axle assemblies, it allows our wheel assemblies to operate over highly irregular floor surface conditions. The Wheeled transporters are available as both hydraulic electric or hydraulic motor driven equipment.
| | | |
| --- | --- | --- |
| | | |
| Electric Drive | Hydraulic Drive illustrating fluid suspension | Hydraulic Drive |

This wheel module design expands the proven capabilities developed for moving thousand-ton loads down highways and over rough terrain, into a revolutionary new means of functionality for AGVs, heavy mobile platforms, transfer cars, platform transporters, and any other wheeled vehicle application. Machinery manufacturers can now build or assemble equipment of virtually ANY size and capacity and move with ease over a wide variety of adverse in-plant surface conditions, as well as negotiate highly congested areas that normally limit travel to overhead cranes.

The Wheelift® all-directional steer, equalizing suspension makes it possible to spread platform loads over 6, 10, 20 or more independent axle assemblies and still have precisely equalized loading on every tire regardless of floor variations. It is now practical to carry extremely heavy loads across relatively thin floor slabs.

The on-center-rotation-steering wheel modules are ideally suited for our automatic guided vehicle (AGV) systems — offering the expanded capability to do on-center rotation, lateral travel, and direct reversing travel — travel capabilities that can not be obtained with conventional wheel or caster systems.
| | |
| --- | --- |
| | This photo shows an 18" diameter by 11" face Uniload wheel module rotating with a 40,000 lb load bearing directly above it. The test surface has a piece of simple craft paper glued to plywood as a wheel scrubbing demonstration. There is minimal effort required to rotate the axle under full load. |
Designed specifically for in-plant operations, the Wheelift design allows much lower deck heights and heavier capacities in the more compact packages needed to operate indoors in highly congested plant areas and to travel down narrow intersecting aisles. The suspension and all-directional steering of Wheelift all-wheel driven AGVs and operator driven transporters are key elements that make very heavy load capacity vehicles possible.
HEADED & HEADLESS WHEELED TRANSPORTERS
WHEEL & AXLE ASSEMBLIES ABOVE: a four axle transporter in which each axle has independent on-center rotation; a vertical lifting, fluid suspension, center column; wide face solid urethane tires; electric motor drives on every wheel; and the ability to tilt laterally to +/- 4 degrees to provide fully equalized loading across every wheel, regardless of the surface conditions. (under Transporter shot)

The "Headed" Transporter, Pictured Above: is referred to as having a "headed" configuration. That is, it has a raised engine and controls compartment at one end of the transporter to house the engine-driven generator package, the suspensions hydraulic power pack, and the electrical panels. In the "headed" or raised engine compartment versions, transporters are confined to entering and exiting the load in one direction. Also available is an extremely low profile "headless" transporters (shown bottom/left), where all of the engine/generator and control components are under the load platform deck. This allows the transporters to enter and exit loads from ANY direction. There are specific advantages to both configurations. Headless transporters are typically used in "tandem" operations where two, three, or four transporters align to carry large loads while operating as a single unit. Headless transporters can also drive through under several in-line units to handle progressive line moves.

---

The "Headless" Transporter Pictured Above: Illustrates two transporters in the final assembly phase. The transporters measure 6 1/2 feet wide by 12 foot long deck with an additional 15" sticking out one end for the propane tanks and computer display screen. The transporters, whether operating singularly or in tandem, are controlled by a wireless hand held controller. These transporters are each rated at 110,000 pounds capacity. They have a deck height of 18-1/2" in the lowered position, with a total lift stroke of 6 inches. These particular transporters have two sources of power. A propane conversion gas engine drives a generator which in turn powers the wheel motors hydraulic power pack for the fluid suspension system. The alternate power source is an umbilical line to shore power as a back up and for use when entering a clean room environment.
SOLVING LIGHTER DUTY WHEELED VEHICLES
| | | |
| --- | --- | --- |
| | | |
| Electric wheeled Solving Transporter meets the requirements of a clean and dust free environment in the transformer industry. | | Heavy diesel engines are moved through assembly with a wheeled handling system from Solving. |
---
AMERICAN SOLVING INC
6519 EASTLAND PLAZA • BROOK PARK, OHIO (USA) 44142
PH. 440-234-7373 • PH. 800-822-2285 • FAX 440-234-9112
e-mail: sales@solvinginc.com